DTU Media Lab
– media production, support, and guidance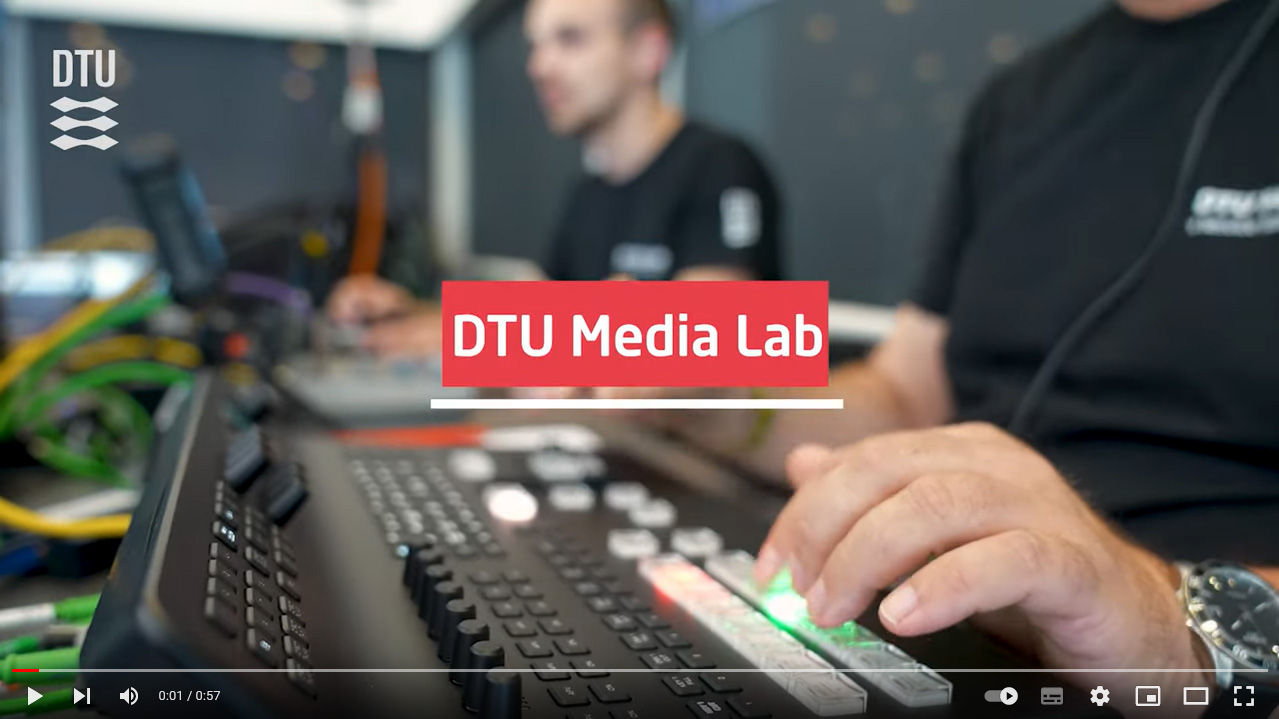 DTU Media Lab is a service from DTU Library.

DTU Media Lab is a team of experienced video producers who can help your next video recording or live streaming task.
Do you need to create a video for teaching and/or communication purposes? Are you arranging an online or hybrid event with both physical and online participants?
We have solid experience with recording, editing and live streaming at DTU. DTU Media Lab provides both sound, image and equipment for the tasks, and also offers services such as animations and subtitles.
We operate in three areas: