3D-print
- print your own models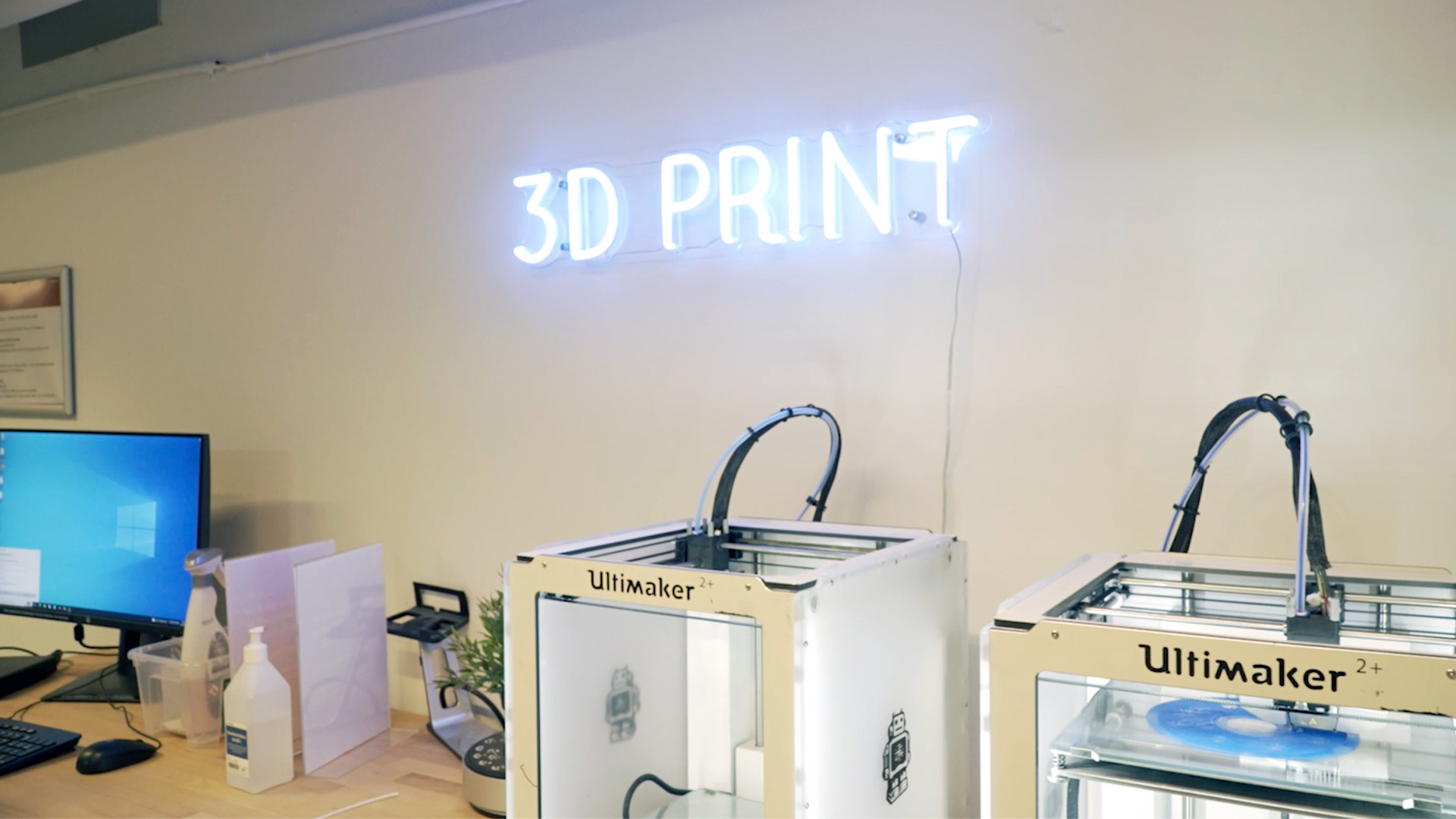 Our 3D printers allow you to print your prototypes or similar - free of charge.
Visit the basement of the library in Lyngby and try the 3D printers your self.
All you need is an STL file with your 3D model and a laptop with UltiMaker Cura installed.
The 3D printers do not require booking, but a print must take a maximum of 12 hours.
Our 3D printers are looked after by a student workers twice a week, but you are welcome to contact us if you experience problems